Although the title above may be a play on words, there is nothing funny about what happened a couple of months ago in the freezer aisle of a Texas supermarket. There, a girl reached into the freezer and pulled out a container of ice cream. She then removed the lid, licked the ice cream, and replaced the lid before returning the container back to the freezer shelf for an unsuspecting customer to later purchase. What made this disgusting scenario a viral sensation was the fact that the suspect's boyfriend filmed the incident with his smartphone and posted it on social media, garnishing over 10 million views, and counting.
Police obtained surveillance video from the retailer and asked the media for help. The suspect was identified and arrested before she could make a dairying escape. This crime is punishable by up to 20 years.
Case closed? Not even close.
All Good Things Must Cone to an End
Two things usually occur when something goes internet-viral. First, we learn a valuable lesson. Remember the days when people could just shop for food and trust it was safe to eat? Like most things that go viral on the internet, humanity learned a cold, hard truth: lick it or not, nothing is safe. In this case, we learned just how at-risk the safety of our food really is.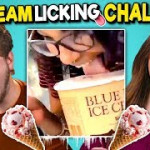 The second thing to occur after a viral internet event is that the internet becomes inundated with copycats. This episode is no different. After this event went viral, no only did copycats come out of the woodwork, but an actual Ice Cream Licking Challenge was born!
Lickety-Split! A New LP Problem is Born 
Loss Prevention and Asset Protection professionals are used to being challenged to solve complex problems. In this case, many are stumped. Many ice cream manufacturers don't have tamper-resistant packaging, so the first inclination for LP/AP professionals is to bang on the manufacturers' doors and demand new, tamper-resistant packaging. But the reality is, that will come with a cost…to the retailer. Not only will the retailers' costs per case increase, but they will increase in perpetuity.
There is, however, a new solution that just hit the market.
Lick Two Peas in a Pod
Often in the retail industry, partnerships evolve between LP/AP professionals and solutions providers. Sometimes relationships like these can be a rocky road but in rare instances, these relationships become so special that some solutions providers work on solving LP/AP issues even before anyone is aware the issues exist. Product Protection Solutions (PPS) is one of those solutions providers.
PPS is offering a reusable secured lid for ice cream that will prevent ice cream sampling for retailers, thereby providing retailers with a competitive edge by restoring and retaining consumer confidence in their brand. What is the name of this protection device?
Well, that's up to you.
Name it and Claim it!
PPS is the first-to-market with a viable, inexpensive and intellicktual solution to the ice cream licking fiasco. Because of this, they have decided to ask you, the LP/AP practitioner, to vote on the actual name of the device. How cool would it be to take part in naming a new product that will be in supermarkets all across the republick? Super cool! Which would you choose?
Pint Protector
LickStopper
Ice Cream Topper
LickGuard
LidLock
To vote, simply click here http://itscalledwhat.com/home and vote! It's that simple. While you're at it, send an email to christopher@productprotectionsolutions.com and tell him how many ice cream puns you found in this article. On November 2, a drawing will be held for all those with the correct answer. Email your response by November 1st and you could win a $200 VISA Gift Card…just in time for the Holidays!
About PPS 
PPS, a veteran-owned and operated company, is committed to providing both consultative services and physical loss prevention technologies to support customer needs. We take pride in our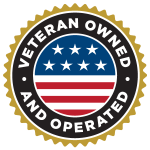 ability to offer effective solutions that address a wide range of loss prevention measures, from multi-purpose to individual custom applications. Our flexibility and experience allow us to dedicate the resources needed to offer a solution that works best for you, particularly where no solution has yet been found. We are focused on enabling retailers to keep more of what matters, thus creating a better shopping experience for your customers, and increasing your overall profitability.
At PPS, our commitment extends beyond the sale, and it is our goal to be more than just a solution provider. We strive to understand your specific requirements, thus allowing us to better support both your current and future needs as the loss prevention landscape changes. With extensive experience in the application of AM, RF, and RFID technologies throughout the loss prevention, electronic article surveillance, and supply chain arenas, the PPS team is a powerful ally to have at your fingertips.
With the introduction of the Keepsafe™ series, PPS continues to demonstrate its focus on deploying enhanced security products. The Keepsafe™ series has demonstrated reduced shrinkage against both amateur and professional shoplifters targeting retail spaces by maintaining its security where other standard and super applications have failed. The Keepsafe™ H-Detacher is unlike any other magnetic detacher on the market, and while it can detach all other standard, super and hyper magnetic locks, these legacy detachers cannot effectively remove those in the Keepsafe™ series.
PPS is focused on filling the gaps created by traditional loss prevention solutions through the employment of superior product protection solutions. Innovation coupled with experienced and personalized consultation amplify our ability to save our customers money and secure their bottom line.
PROTECT Profits
PREVENT Loss
SECURE Your Bottom Line