EAS – the Old Dog that Still Hunts
Electronic Article Surveillance (EAS) has been a staple in the retail Loss Prevention and Asset Protection industry for decades. The initial costs for implementing the technology can be very high when one considers all the hardware needed for the installation, not to mention the labor. From pedestals and garment tags to deactivators and detachers, a lot of hardware is required. EAS technology is not without its complexities. Retailers must choose which specific EAS technology to implement – RF or AM. This decision was the most crucial decision for retailers because the security devices they used to protect high-theft products such as Dove lotions, razorblades, infant formula and Claritin had either the RF or AM technology built in. Once these devices were purchased, the retailer was all-in on either RF or AM. Switching from one to the other was a costly proposition because nearly everything had to be replaced.
Not anymore.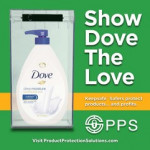 An Old Dog Learns a New Trick
Product Protection Solutions (PPS) has crushed yet another of retail's biggest obstacles. Before PPS' Keepsafe Safers™ were developed, Loss Prevention and Asset Protection (LP/AP) professionals simply refused to switch their EAS systems from RF to AM, or from AM to RF. It was just too difficult to find an acceptable ROI for spending capital to change a platform that basically accomplished the same results of prevention theft.
Keepsafe™ Safers are interchangeable, thereby making your ROI interchangeable as well. These Safers are available with interchangeable Standard, Super or H-Lock options with either RF or AM technologies so as thieves get smarter and buy magnets online, retailers can simply upgrade detachers and locks without replacing the entire stock of Safers. If a retailer currently has an EAS system utilizing AM technology for its platform, they can simply switch the tops on the Safers. The need to change out equipment no longer exists. This has proven to be extremely beneficial to LP/AP executives who have decided to change their EAS platforms.
Other benefits include:
Offers a unique adaptable EAS solution for future technologies including RFID.
Exterior case is 2mm transparent polycarbonate that allows customer to easily view enclosed product
Most Safers offer an optional blister hole or accessory hook to easily accommodate all shelving or hook options in most store planograms
Wide variety – approximately 40 different Safers of various sizes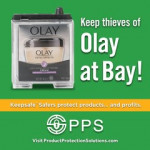 Visit Product Protection Solutions for more information.
About PPS
PPS, a veteran-owned and operated company, is committed to providing both consultative services and physical loss prevention technologies to support customer needs. We take pride in our ability to offer effective solutions that address a wide range of loss prevention measures, from multi-purpose to individual custom applications. Our flexibility and experience allow us to dedicate the resources needed to offer a solution that works best for you, particularly where no solution has yet been found. We are focused on enabling retailers to keep more of what matters, thus creating a better shopping experience for your customers, and increasing your overall profitability.