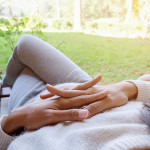 Last week I faced a serious case of overload, bordering burn out. The Mayo Clinic defines burnout as "a special type of work-related stress – a state of physical or emotional exhaustion that also involves a sense of reduced accomplishment and loss of personal identity." While these were not my specific symptoms I did find myself in a place where I just wanted to relax at home with only access to immediate family, to sit in my favorite spot on my back porch with a glass of wine, and could not concentrate on work.  Those who know me know that sitting still is not an easy task for me and a sign that something is amiss. I needed a break and most of all, I found myself needing a break from all things online.
I cannot imagine a case where a large portion of our population has not faced this over the past six to eight months. Many people know my husband and I own a company that supplies loss prevention technologies to retailers. We like to refer to it as our third child, as we work just as hard to develop it as we do our children. In addition, our oldest kid started kindergarten this year, attending school physically for two days and then completing three days virtual – only they ran out of computers, so technically it is three days of worksheets which we supplement with art and STEM projects. Mentally, I was shot. I couldn't even plan our dinners for the week. Decision fatigue, brain drain, whatever the terminology, I was there. And at the very center of it all, my inbox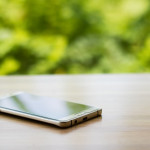 and my phone seemed like my worst enemies, rather than the useful tools they were prior to the pandemic.
At the start of the COVID-19 pandemic, we all entered a new world where we sought to stay connected to family, friends, colleagues and work in any way possible. We fought off boredom by seeking out virtual materials to keep us stimulated and up-to-date on our careers and with what was happening in the world. New technologies popped up, like Zoom, that allowed us to work remotely, teach our children, talk to loved ones and stay connected. As the pandemic wore on and we started toying with opening up parts of the economy again, our inbox and LinkedIn feeds were filled with invites for webinars, virtual tradeshows, and new 'community' invites. As a runner, I was hit with virtual races and other close-proximity-limiting invites for 'get-togethers' and running fun. I entered one and what I found was yet one more place online that plagued me.
Recently, we spoke with someone in the LP industry and inquired about an email that was sent. This was following an online tradeshow with what seemed like very limited booth activity. He mentioned that he had started putting all non-critical emails in his spam folder for the time-being and for similar reasons to the above. It was too much and he was inundated daily. LP and many other industries are facing so much change right now that the plight of online overload is merely one more stressor. Fluctuating workforces, furloughs, the pandemic, civil unrest, closed stores that are now reopening…it's a lot to handle without the added complications of schooling our kids online and remembering our face masks when we go out. And now to find yourself email-to-email with anything that creates more work can at times tip the iceberg. Hence, we find ourselves forcing out anything that is non-critical in an effort to stave off burnout, anxiety and other things that might keep us from our job at hand or provide mental roadblocks.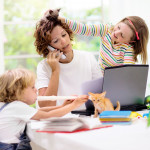 Eight months into this pandemic, we find ourselves familiarized with this new virtual life and if you are like me, you are overwhelmed and overloaded with many things online. I can no longer do much social media. Our kids are going to school online, the teachers email all of their communications, we are working online via MS Teams, Zoom or GoToMeeting, and we are being hit with continuous webinars and web-based training portals. We contend with more emails, more calendar invites and more virtual than our pre-pandemic selves did. At some point, it becomes a burden, rather than the beneficial tool that it is supposed to be. We must be picky about what we allow into our inbox and we must find tools that provide greater efficiencies.
Thankfully, at least for me, my kids started in-school education this week. We are back in our office and starting to live a less virtual life, although I admit that I did find a few online tools during all of this that have become staples in helping me cope and organize. If COVID-19 taught me anything, it's to value time spent face-to-face and to put the phone/tablet/computer away for extended periods of my day. Having two small children, it's beaten into my brain that hands-on is much better than online. Following this pandemic, I think it's safe to say this applies to adults as well. I know people are ready to travel, to get out and visit with friends and customers, to go on long runs with a bunch of humans we may or may not know. And we will get there. But in the meantime, I am learning to separate what is important from what is not in my virtual world and to take the occasional step back.
By Christy Cox, CFO (mom, wife, runner…)
LP Pain Points discusses issues that keeps those in the loss prevention industry up at night. Each month we will examine topics and areas of concern that have been brought to our attention by retailers, industry professionals and publications. Within our common goal of reducing shrink, we can often lose sight of what is truly important. Consumer experience is the ultimate driver of overall profitability and sustainability for the retailer. While this is not new or profound insight, it often gets lost in the day-to-day discussions about what happened, what's been lost, who's to blame and what we are doing to combat it.