Swansboro, NC, May 26, 2020 – Product Protection Specialists (PPS), an innovative leader in retail security, is announcing the launch of LP Now, the first-of-its-kind mobile app specifically for Loss Prevention and Asset Protection professionals. The LP Now app allows users to quickly order their product protection supplies using PPS's patented Scan&Protect™ technology. Simply by scanning a product's UPC, LP/AP professionals gain instant visibility to the precise protection device they need for that particular product. The app also allows users to instantly engage PPS to customize a product protection solution for any high-theft items not yet protected.
"Our technology team has been working relentlessly to finally provide Loss Prevention and Asset Protection professionals the tool they need to be more efficient in the field," said Chris Cox, Chief Executive Officer of PPS. "With the LP Now app downloaded on their mobile devices, field personnel can quickly replenish their stores with protection devices immediately before continuing with their store visit."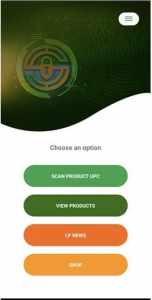 In addition to the time-saving benefits of LP Now, users can also stay updated on security-related news with a simple click of the app's LP NEWS button.
"It is essential to the retail industry that their stores and support staff have the proper tools to help them succeed in this post-pandemic landscape. The LP Now app is yet another example of how our laser-focused team prides itself on being the leading provider of innovative protection solutions to meet the everyday challenges LP/AP professionals face," said Cox.
PPS continues to stand ready to meet the needs of retailers and restaurants as we face our new challenges together.
Google Play Store: https://play.google.com/store/apps/details?id=com.inc.app.lpnow
Apple iTunes: https://apps.apple.com/us/app/lp-now/id1513691286
About PPS
PPS, a veteran-owned and operated company, is committed to providing both consultative services and physical loss prevention technologies to support customer needs. We take pride in our ability to offer effective solutions that address a wide range of loss prevention measures, from multi-purpose to individual custom applications. Our flexibility and experience allow us to dedicate the resources needed to offer a solution that works best for you, particularly where no solution has yet been found. We are focused on enabling retailers to keep more of what matters, thus creating a better shopping experience for your customers, and increasing your overall profitability.
For media questions, please reach out to Amber Bradley at amber@calibrationgroup.com.
###