Some time ago, a major drugstore retailer selected Product Protection Solutions (PPS) to provide them with their easy-to-use solutions designed to protect the chain's high-theft items. This, in and of itself, is significant. But  what is even more notable is the reason this retailer selected PPS to partner with. "What we enjoy most about our partnership with PPS is how agile they are," said the chain's Lead Product Protection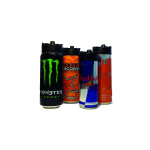 Analyst. "Not only did  they provide us with Safers and Keepsafe™ Energy Drink protection caps but upon our request, they quickly created a device to protect our Tide Pods! Our losses quickly deteriorated once these protection devices were implemented," she said.
PPS is no stranger to positive feedback regarding the ROI their protection devices produce. In fact, an interview with a loss prevention professional at a popular C-Store chain revealed similar results. "We implemented PPS's Keepsafe™ Energy Drink protection caps within our highest risk stores. The results were surprisingly positive! Energy Drink losses decreased from $1500 to just $25 per store, within the specified control period," he said. "With results like this, PPS's protection devices quite literally pay for themselves."
About PPS
PPS, a veteran-owned and operated company, is committed to providing both consultative services and physical loss prevention technologies to support customer needs. We take pride in our ability to offer effective solutions that address a wide range of loss prevention measures, from multi-purpose to individual custom applications. Our flexibility and experience allow us to dedicate the resources needed to offer a solution that works best for you, particularly where no solution has yet been found. We are focused on enabling retailers to keep more of what matters, thus creating a better shopping experience for your customers, and increasing your overall profitability.
At PPS, our commitment extends beyond the sale, and it is our goal to be more than just a solution provider. We strive to understand your specific requirements, thus allowing us to better support both your current and future needs as the loss prevention landscape changes. With extensive experience in the application of AM, RF, and RFID technologies throughout the loss prevention, electronic article surveillance, and supply chain arenas, the PPS team is a powerful ally to have at your fingertips.
With the introduction of the Keepsafe™ series, PPS continues to demonstrate its focus on deploying enhanced security products. The Keepsafe™ series has demonstrated reduced shrinkage against both amateur and professional shoplifters targeting retail spaces by maintaining its security where other standard and super applications have failed. The Keepsafe™ H-Detacher is unlike any other magnetic detacher on the market, and while it can detach all other standard, super and hyper magnetic locks, these legacy detachers cannot effectively remove those in the Keepsafe™ series.
PPS is focused on filling the gaps created by traditional loss prevention solutions through the employment of superior product protection solutions. Innovation coupled with experienced and personalized consultation amplify our ability to save our customers money and secure their bottom line.
PROTECT Profits
PREVENT Loss
SECURE Your Bottom Line