Press Release – July 5, 2017
Product Protection Solutions (PPS), a leading provider of retail security solutions, announces the release of its Keepsafe™ Energy Cap, a unique security device designed to protect one of the most popular shrink items on the market. The Cap not only integrates with existing RF or AM EAS systems, but also physically protects the contents of the can it is applied to. Solutions are available for canned beverages in 8.4, 12 or 16 oz. cans.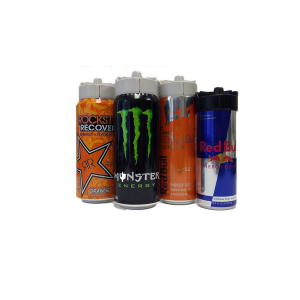 Recognizing that energy drinks appear on the top ten lists for high shrink items year after year, PPS sought to find a solution to protect the losses stemming from theft of these drinks. The PPS Keepsafe™ Energy Cap is beneficial for retailers, even if they do not employ EAS technologies within their store. The cap denies access to the tab, limiting consumption on or off premise. Plus, the cap cannot be removed without damaging the can denying ORC and other thieves the benefit of resale.
PPS is committed to providing a unique consultative approach that enables us to find better solutions or discover those where none currently exist.
PROTECT products, PREVENT loss, SECURE your bottom line.
Contact: Christopher Cox
Product Protection Solutions
+1 (252) 226-9843 ext. 104
christopher@productprotectionsolutions.com
Source: Product Protection Solutions