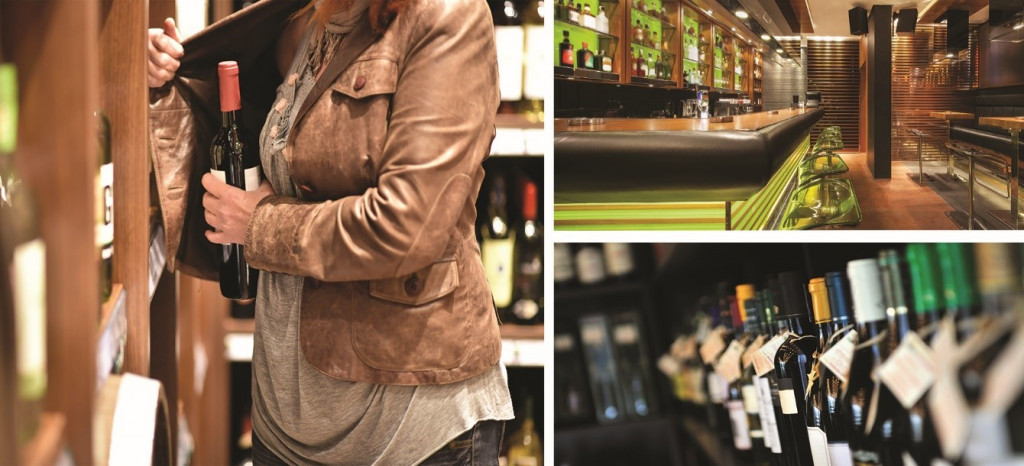 U.S businesses experienced approximately $50 billion in losses in 2016 due to theft or fraud, both from external sources and internal employees. Additionally, it is estimated that these same businesses suffered an additional 7% in lost revenues as a direct result of the shrinkage. Canned and bottled beverages, such as liquor, wine and energy drinks, comprise a significant portion of the inventory lost. These items frequently appear in annual top 10 lists for high shrink goods, thus prompting solution providers to develop lines of beverage protection. The good news is that it is not necessary to have an expensive EAS system to benefit from many of the solutions available.
Many caps lock onto bottled or canned beverages, denying the would-be thief benefit from consumption or sale of the good without significantly damaging or losing the goods. The primary deterrent is the inability to remove the cap and still maintain the integrity of the product, rendering the contents unconsumable or lost. While most beverage protection including caps are equipped with EAS capabilities that will trigger an alarm at the door if the thief tries to vacate the property with the good in hand, it is not necessary to have the expensive antenna systems to benefit from their benefit denial capabilities, making this a viable solution for businesses of all sizes and in varying industries.
These benefits extend to the restaurant industry, where employee theft and consumption is of a greater risk. Many restaurants keep wine and liquor locked in cabinets or closets, with the managers having a key to unlock and pull what is needed throughout the day. However, during a busy shift, a manager may hand off his or her keys to an hourly employee, despite company policy. During this period, employees may gain access to these high theft items and make use of them at their disposal or remove for personal use. By employing a benefit-denial apparatus such as a Keepsafe™ cap, the employee could not make use of the product without first removing the product protection. This should still force a manager to become involved in the removal of the bottled beverage and reduce the likelihood of employee theft.
Reducing overall losses from shrink related incidents should be a key initiative by management and executives in any industry. Bottle and can protection, particularly those that limit accessibility by would-be thieves and employees, are critical components that can deter theft of two of the highest shrink items currently on the market. Retailers and restauranteurs can benefit from the unique line of Keepsafe™ beverage protection with its assortment of caps for both bottles and cans.
PPS is a leading provider of EAS products and loss prevention solutions including full bottle protection, bottle caps and energy caps. See the full list here.