Download this White Paper to Improve Your Meat Security
As a leading provider of supermarket loss prevention solutions, the PPS team values our relationship with supermarket and grocery store retailers. That's why we teamed up with Nedap to provide you with this educational white paper on "Improving Meat Security for Chilled and Frozen Products." 
This white paper will provide you with the best ways to secure chilled and frozen products with security tags on meat using EAS anti-theft labels. Download your white paper here. 
What Information Will You Learn?
This white paper will educate you on how to select the best label security tags on meat. In addition, it will help you to determine which label to use on your chilled and frozen products.
You will learn:
Label application information 

How product shelf life impacts labels

Point of sale and scanning speed

Consumer experience with the security label
What is Meat Security?
Meat security is a unique security device that meets the distinct needs of chilled and frozen meat products. Typical loss prevention security devices (safers, alarms, tags) are not viable options due to the product's unique characteristics. 
Quick and Practical Solution
Electronic Article Surveillance (EAS) tag and label technology offer supermarkets and grocers practical and effective solutions to prevent meat theft.
EAS Labels and Security Tags on Meat
Effective EAS anti-theft labels and security tags on chilled and frozen meats:
Are microwave-safe 

Conforms with health and sanitation standards 

Withstand refrigeration and freezing temperatures
It's important to note that not all EAS labels are created equal. Therefore, it's beneficial to understand the exact needs of the specific product to ensure efficient security. This white paper, "Improving Meat Security for Chilled and Frozen Products," will help you to determine the best labels to use.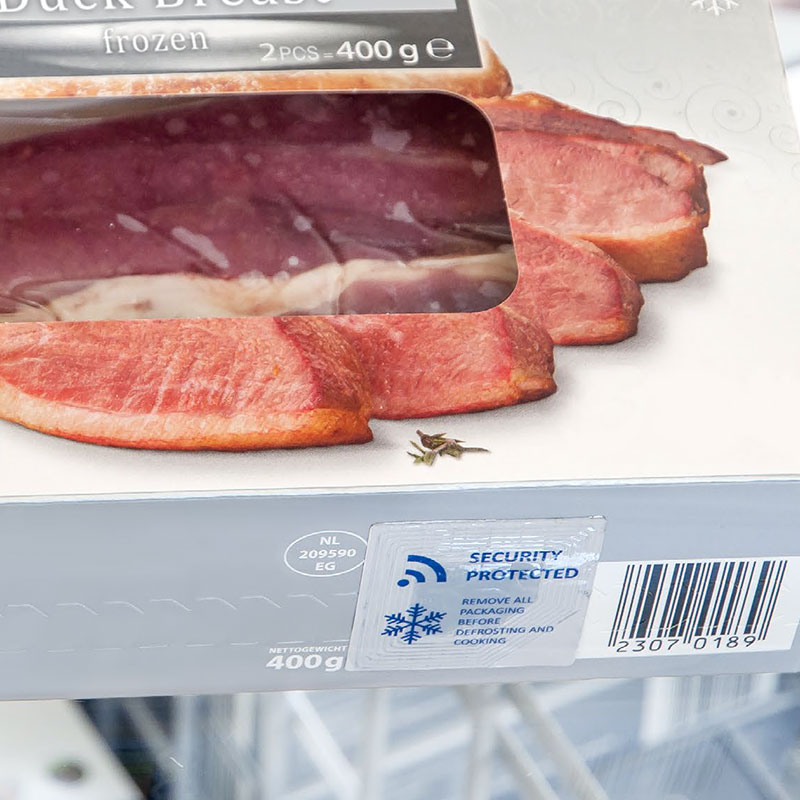 Security Protected Meat Options
There are many types of anti-theft labels available. The PPS team will help you to find and determine the best security-protected meat options for you. 
At PPS, we recommend Nedap's EAS anti-theft labels over other brands because these labels: 
Will withstand cold and moist conditions over long periods 

Can easily be applied to the product 

Won't detune or detach after being applied 
Nedap's EAS labels include numerous designs with different adhesives and top layers to meet your exact needs.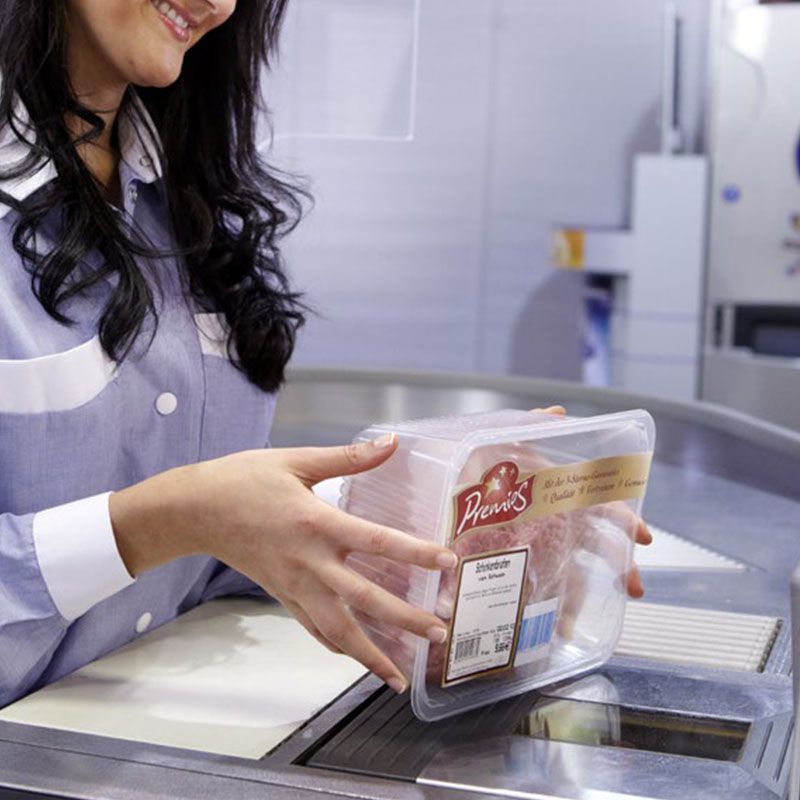 Why is Loss Prevention Important for Supermarkets?
Supermarket loss prevention strategies help to combat inventory shrinkage that typically occurs due to professional and amateur theft. Using EAS labels and security tags on chilled and frozen meat products is especially helpful in preventing theft. 
Protect Your Profits with Loss Prevention Strategies & Devices  
Loss prevention strategies and devices significantly reduce profit loss caused by inventory shrinkage. Loss prevention makes a major difference between earning and losing money. 
Minimize Food Loss – Protect Your Profit 

Prevent Theft – Enhance Customer Experience 

360 Degree Protection – Secure Your Bottomline
Finding Your Best Loss Prevention Solution
We provide our customers with complete, custom, and technologically advanced loss prevention solutions to fit their specific goals. In addition, we focus on filling in the gaps created by traditional loss prevention solutions. 
We work with all budget sizes to help our clients to develop a solution to fit their needs and goals, including: 
No LP strategy in place

Revamping an LP strategy 

Simple LP products for immediate results 

Customizable products to fit your specific needs

Work within any sized budget